About Us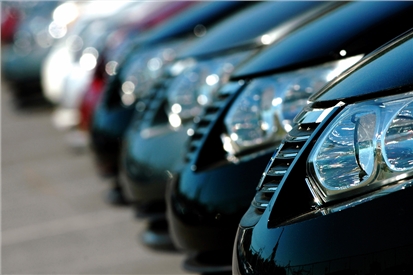 The Story of GT Auto Sales
For almost a decade, Albert and Valerie dreamed of opening a car dealership together.
Over the years, the couple casually developed the idea. They began to strategize and plan based on their experiences and a lot of research. Eventually, Albert and Valerie became convinced that it was possible for them to start a business someday. The couple even came up with the perfect name for the business—"GT Auto Sales". Their dream of opening a dealership was not just an idea anymore. It was becoming a concrete goal.
In the summer of 2015, Valerie's brother, Dylan, asked how he could invest in their plans. Valerie and Albert presented their idea to Dylan and his wife over a pizza and a couple of drinks. Dylan thought their business plan made a lot of sense. But their enthusiasm and motivation convinced him the dealership would succeed. They agreed to start a family business as equal partners and co-owners.
Immediately, Albert, Valerie, and Dylan pooled their resources and got to work. Just a few days later, they leased a tiny office and a few parking spaces from a mechanic's shop. Within a week, they registered as a business with the county. Albert and Valerie's dream was becoming a reality.
After just a few weeks, GT Auto Sales opened its doors on July 1, 2015, with only three cars for sale. But the partners worked hard, made smart decisions, and learned the business together. Each of them contributed something unique and necessary to the success of the business. They quickly realized that relying on each other would be the foundation of their business success. GT Auto Sales began to make more and more happy customers.
In 2016, the family-owned business moved into its own space—a better location with room to grow.
Today, Albert, Valerie, and Dylan remain focused on teamwork, and GT Auto Sales continues to be their pride and joy. They still love the thrill of entrepreneurship. They realized that owning a small business is just as risky and exciting as starting a small business. You've got to be willing to put your money where your mouth is and bet on yourself and each other.
Address

7491 GRISSOM RD, BUILDING B
San Antonio, TX 78251

Dealership Hours

Monday-Tuesday

12:00 to 6:00 pm

Thursday-Saturday

12:00 to 6:00 pm

Wednesdays and Sundays

CLOSED

Contact Numbers

Contact Number

210-391-6915